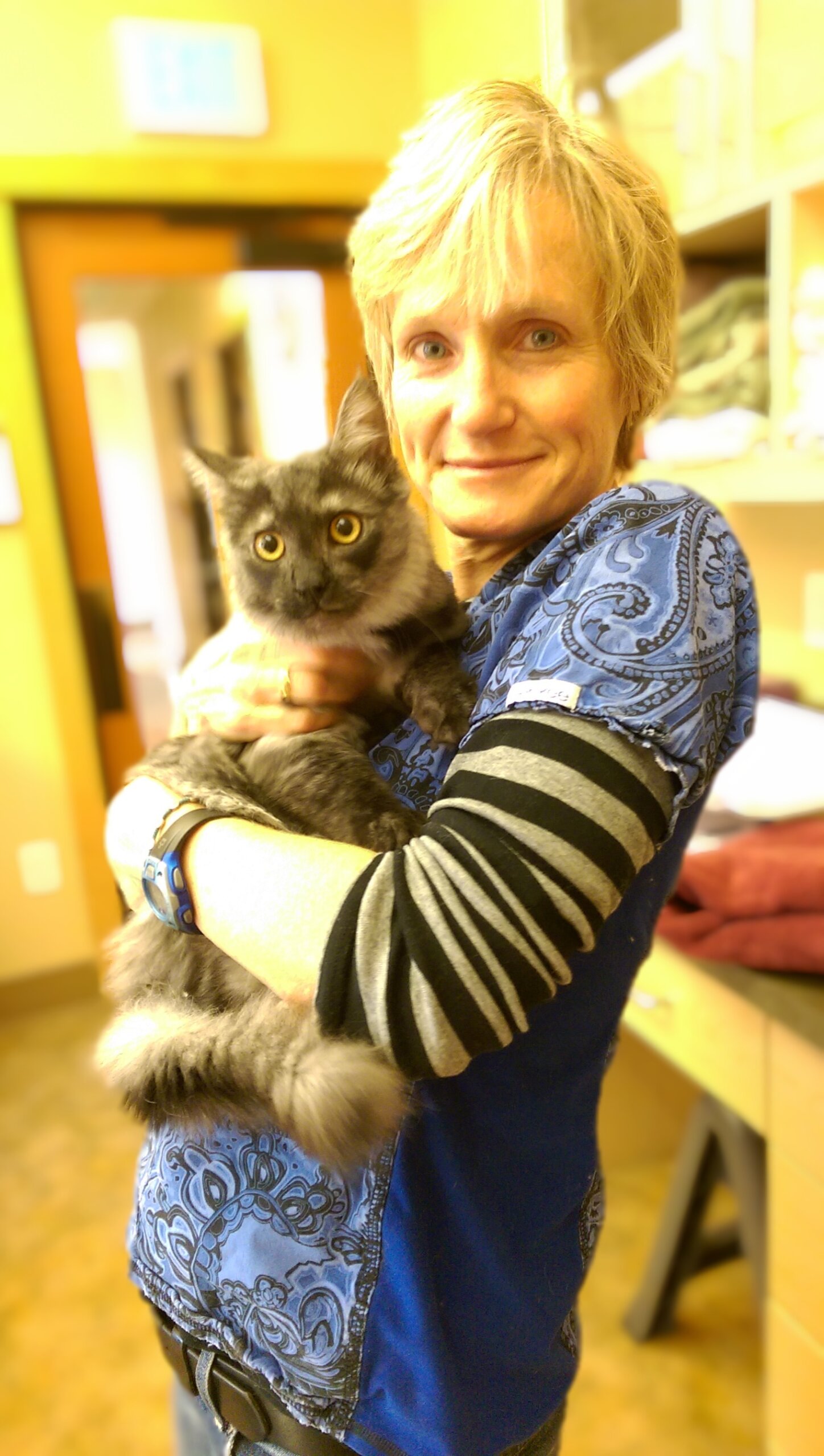 Kirsten Munck – DVM/Owner
Dr. Kirsten Munck grew up in Vermont and completed her undergraduate education at Cornell University. After graduating, she relocated to Oregon to continue her career path and to enjoy the numerous outdoor pursuits Oregon has to offer. From a young age, Kirsten always wanted to become a veterinarian and grew up with beloved dogs, including her special German shepherd, Maria. Once in Oregon she was quickly adopted by her first cat, Jesse, who accompanied her for 20 years through graduate school in veterinary medicine at OSU and life's many adventures! A move to the Puget Sound brought a very challenging and professionally enriching position for her in a Seattle general veterinary practice. In 2001 with her family, Dr. Munck decided to move to Bend to achieve her dream, which was to own her own practice…The Colorado Cat Clinic! The practice eventually outgrew its location in downtown Bend. With her expertise, a new building was designed and constructed especially for an all cat practice in the Northwest Crossing area. Dr. Munck spends most of her time at the clinic, but her rare free time is enjoyed with her husband Doug (a wildlife biologist) and daughter Gemma. Cooking, skiing, hiking and running are just a few of her favorite activities. She currently shares her home with her 2 dogs, Audrey & Layla, and 2 cats, Arthur and Julius.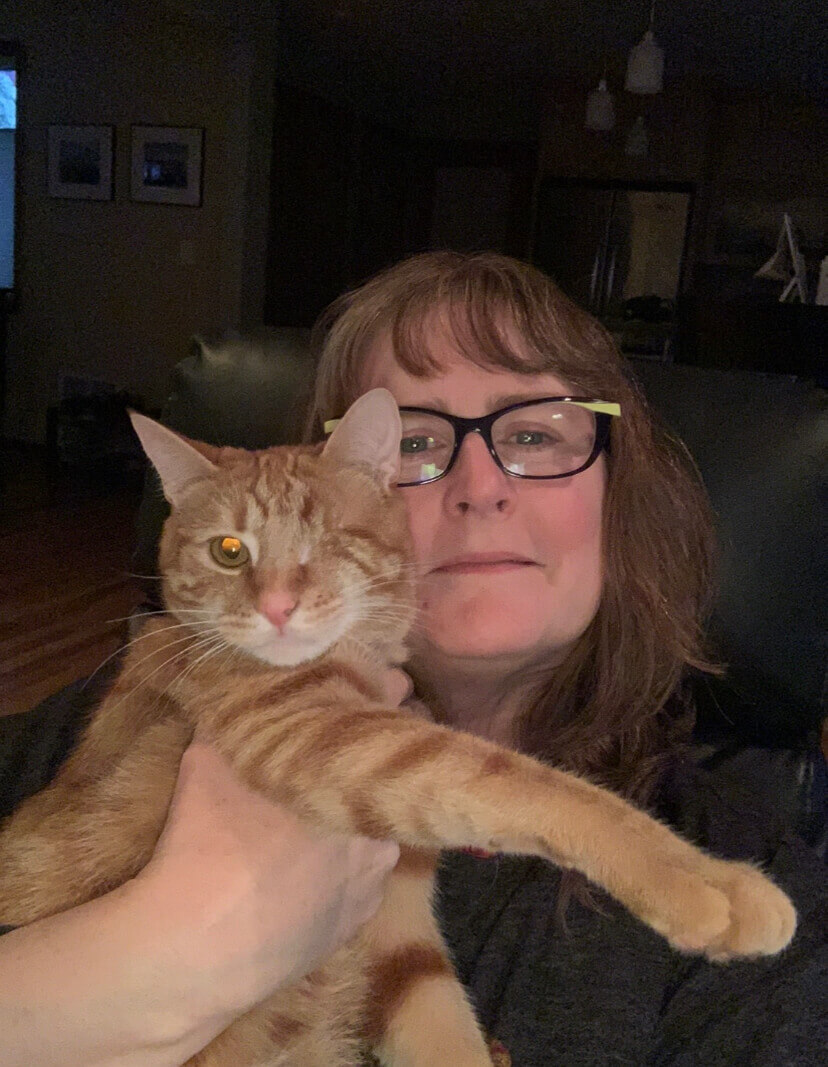 Melissa Turnbull, DVM
Dr. Melissa Turnbull was born and raised in North Dakota. She knew from the age of 6 that she wanted to be a veterinarian after a field trip to a local vet clinic. She graduated from NDSU with a vet tech degree and then headed to Oregon State where she received her DVM. She owned her own clinic in Salem for 17 years.
Her interests include feline internal medicine, feline behavior, pain management and geriatrics. She resides in Bend with her husband, dog, and one-eyed cat. Her interests outside of veterinary medicine are reading, hiking and traveling.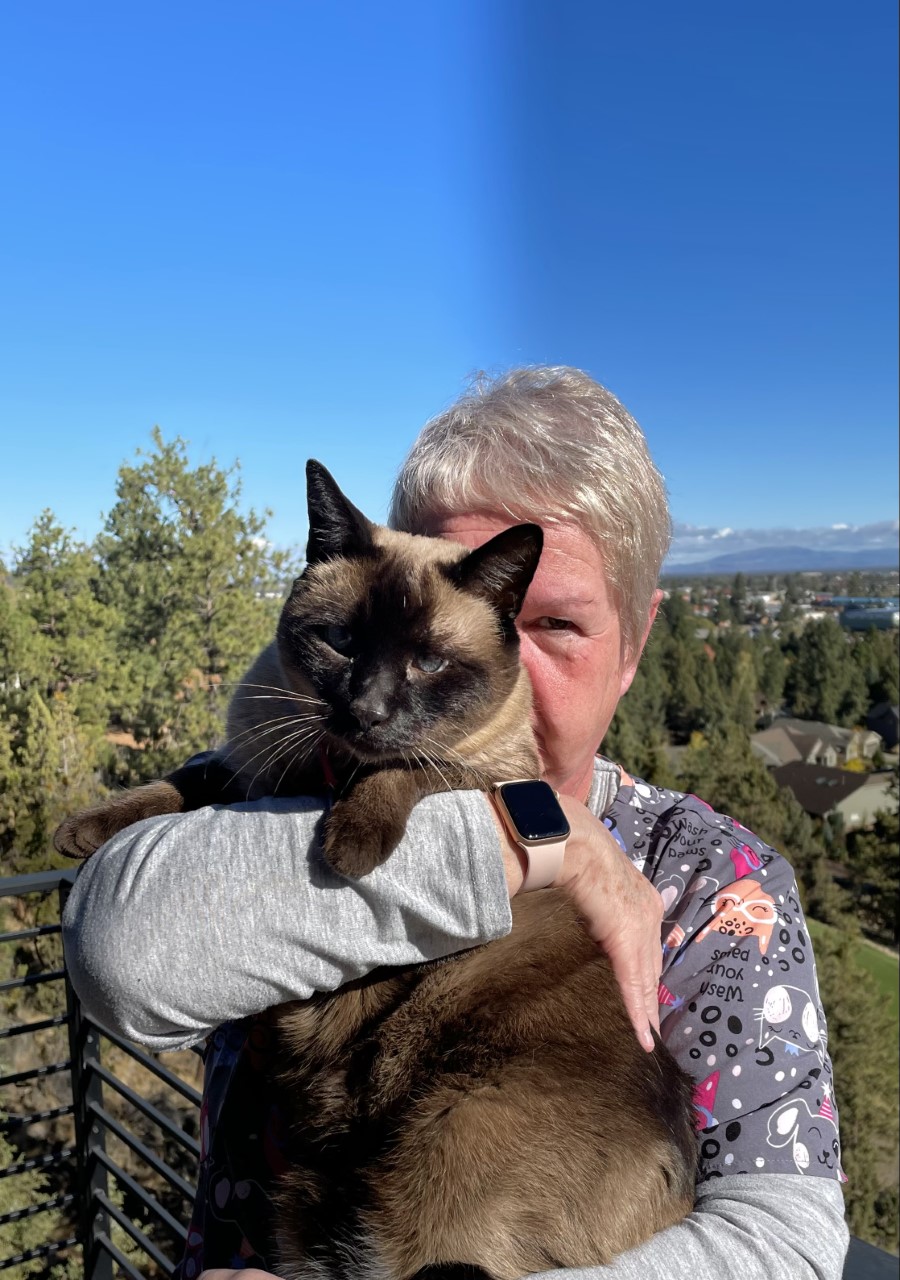 Penny Doy – Office Manager
Penny was born in London and moved to Northern California with her husband in 1996. She has two daughters, three dogs and a handsome cat named Percy. Penny has worked in animal shelters for years and loves to open up her home to foster kittens.
Kelsey – Clinic Manager
Kelsey is originally from Massachusetts but has lived all over the US. Her background is in wildlife care and training, so she brings a unique skillset to our team!
Her hobbies include sketching, cuddling her cat Rizza, and enjoying the diverse ecology of Central Oregon.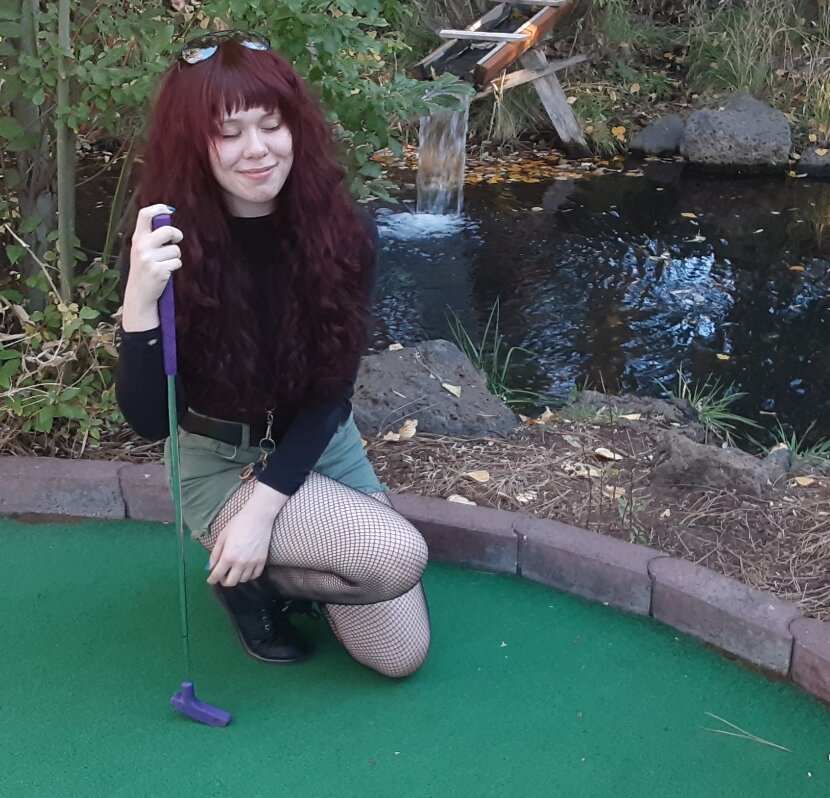 Taylor Johnson – Receptionist
Taylor has been an animal lover since she was a small girl, and has had multiple cats through out the years. Growing up around her family's horses, spending time outdoors is a home away from home. She is a PNW native who moved to Bend to in 2010. She graduated from Mountain View High School, and plans to continue her degree at COCC.
She is owned by a very spoiled tortie named 'Nanja' who has been her fur baby since living in Central Oregon.
In her free time, Taylor enjoys going to concerts, listening to true crime shows, and traveling when she can.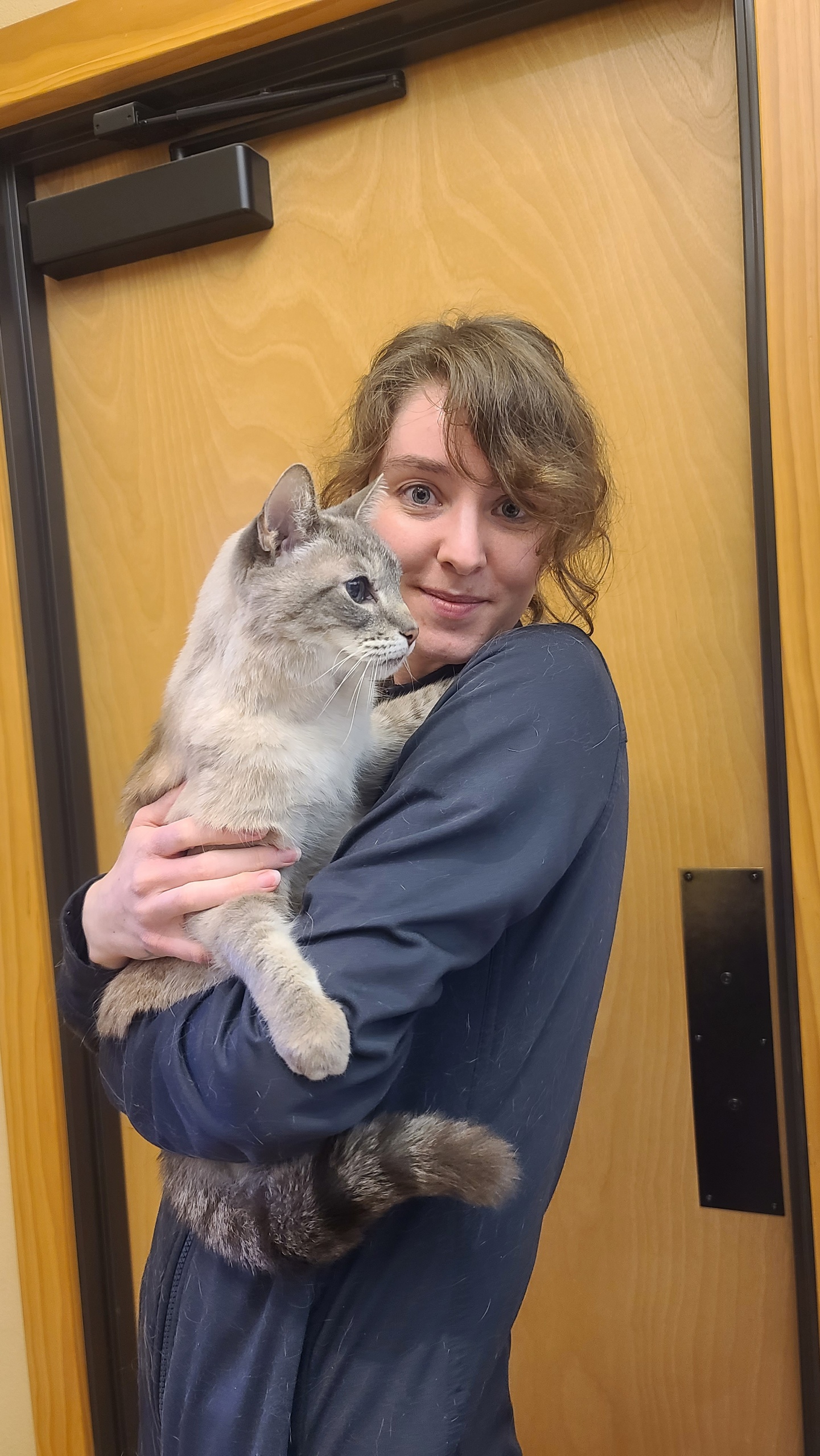 Emma Hitzbleck – Veterinary Technician
Emma joined our team in October of 2020. She started out working as a veterinary assistant part time while going to university for a degree in biology and environmental science & policy. She has always loved animals and quickly fell in love with working in the veterinary field, especially surgery and animal handling (the spicy cats are her favorite).
When Emma isn't working she's often relaxing with her cats, reading, knitting, or borrowing people's dogs for outdoor activities.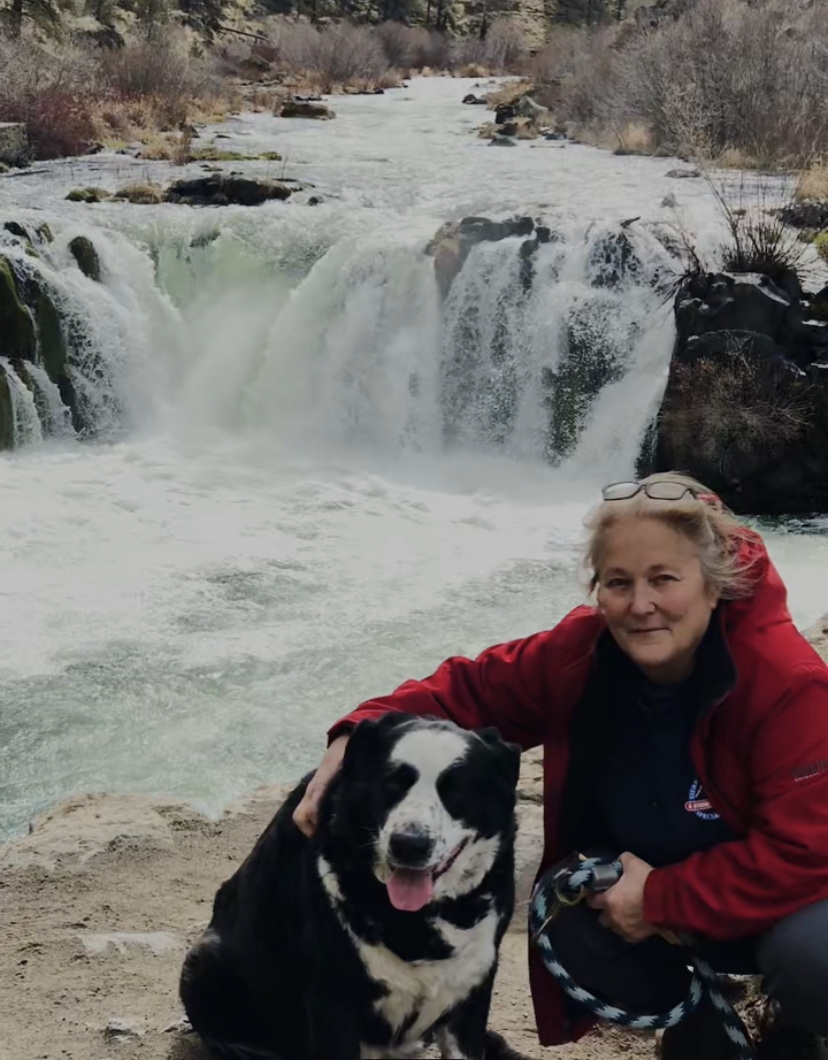 Lee Lawrence – Certified Veterinary Technician
Lee is from Gladwyne Pennsylvania where her father was a veterinarian. From the age of twelve she was actively involved in her father's practice which sparked her love for animal health! She has been licensed since 1978 and has worked with the Peter Emily Foundation assisting with large cat dentistry. She has also worked with Jane Goodall and assisted in veterinary relief during Hurricane Katrina and the Paradise Fire.
She moved to Oregon in September of 2021 from Nevada and currently has a small farm in Redmond for her two horses, three cats and dog.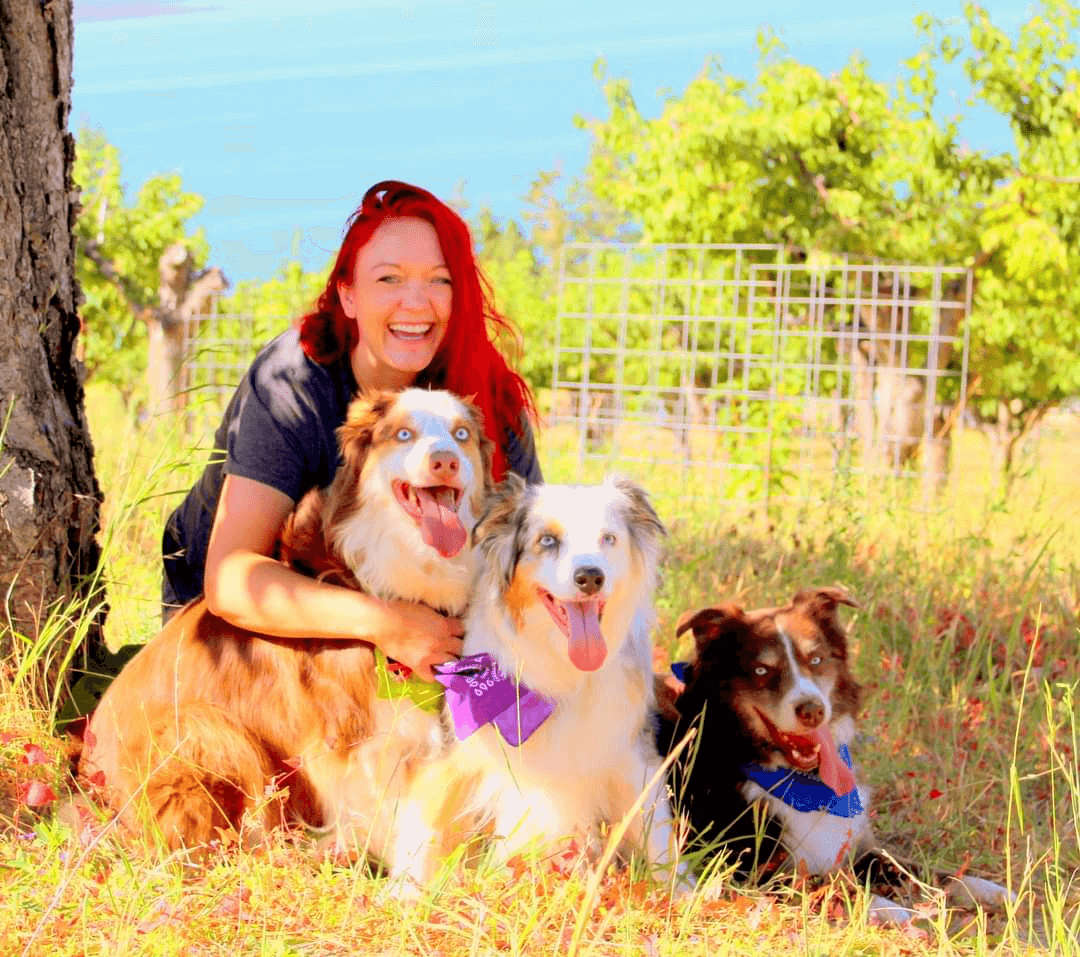 Bridget Sittel – Certified Veterinary Technician
Bridget is a true animal lover and growing up in Portland, OR she participated in showing horses and dogs as a member of 4-H. She went on to become a 4-H mentor and veterinary technician who has also worked in animal shelters and has a passion for animal behavior assessment.
At home Bridget is owned by three Australian shepherds: Drama (the princess), along with Bash and Riot. She also has two cats named Sassafras and Sarafina Murder Mittens, who rule the house in conjunction with Floof the chinchilla. In her spare time you can find Bridget gardening, reading, kayaking, dog training, or joining her pack of awesome Aussies in finding new places to explore.